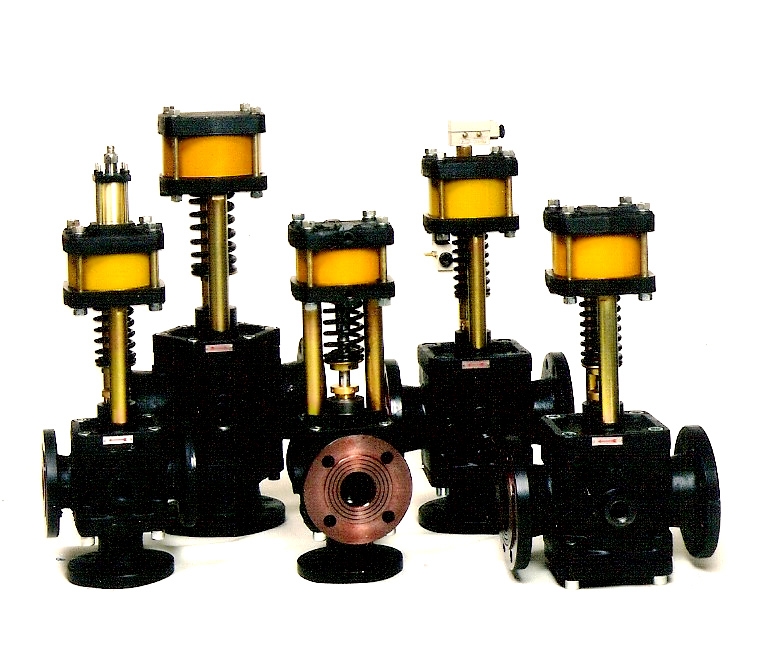 ANC valvesare globe type valves with symmetric body and heating jacket integrated to the body casting.
 
The heating jacketed valves distributed by RIT are designed to stop, divert, measure and control all high viscosity liquids as bitumen, coals and high density fuel oils. 
The standardization of all manufacturing components enable to produce different models of control valves in 2 and 3-way version.
 
The ANC valves for bitumen are used by the major manufacturers of asphalt mixing plants thanks to the specific features and reliability. 


Features: ductile iron body EN-GJS400-15 UNI EN
Heating jacket: integrated in the valve body
Buffer: Direct aluminum alloy without seals
Max temperature: 300 ° C
Command: air to open spring to close
Functions: on / off, three-position double stage closing
Accessories: micro signaling val. open / closed
Available in DN: 50-80-100
Flanges: PN 16-UNI 2223 -2229 standard to ANSI B16.5 on request
The valve "ANC" for its reliability since 1970 and is used by major manufacturers of asphalt plants.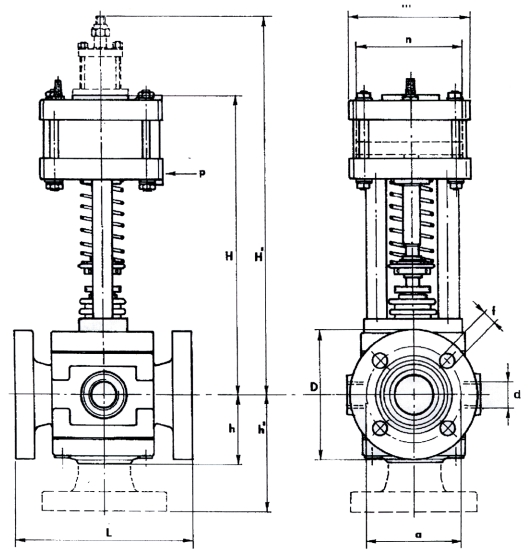 The most important advantages are the extremely simple design and the symetric body with wide poening allowing an easy maintenance,the casted thermal jacket, the rugged single acting air cylinder "air to open" whith ensures a long service life even at the extreme temperature,the 3 position actuator for dual flow rate control with adjustable closure rate, given by a mechanical air released locking device.
It is particulary easy to fit position indicator microswitches. 
The minimum operating air pressure is given on attached file. For operating temperature up to 160°C a plag with soft sealing my by adopted ;for higher temperature up to 300°C a corrosion resistant aluminium alloy plug, without sealing is required.
---
Downloads

 Download ANC General Catalogue

 MUI035 INSTRUCTION MANUAL ANC DN 80-PN 16 on-off 3WAY Model N° 07.140 A(1).pdf

 MUI036 INSTRUCTION MANUAL ANC DN 100-PN 16 on-off 3WAY Model N° 07.130 A(1).pdf

 MUI034 MANUALE ISTRUZIONI ANC DN 50-PN 16 on-off 3vie Modello N° 07.150 A.pdf

 MUI035 MANUALE ISTRUZIONI ANC DN 80-PN 16 on-off 3vie Modello N° 07.140 A(1).pdf

 MUI036 MANUALE ISTRUZIONI ANC DN 100-PN 16 on-off 3vie Modello N° 07.130 A(1).pdf