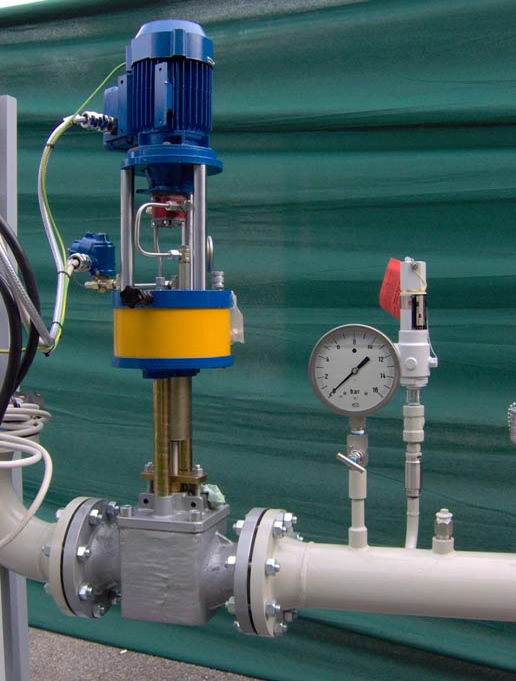 The symmetric body of these globe type valves enable to manufacture several models of 2 and 3-way valve.
The standardization of all manufacturing components of the two-stage on/off valves enable to reduce the parts at stock and make the valves suitable for any plant renovation.

The RP heating jacketed valves have been designed to stop, divert, measure and controlall high viscosity liquids as bitumen, coals, high density fuel oils and sulphur). 
 
Features: Type 2-3 way with or without heating jacket
Body materials: cast iron gjl200, acc.c. A216WCB astm, astm acc.i A351CF8M
Command: air to open, air to close, double acting, electro-hydraulic
Buffer: direct, reverse
Temperature 180 ° C
Functions: on / off, dual stage of opening and closing, a digital control with continuous adjustment and maintenance of flow "mod. C.rp7020-dgt-dn4 " -ansi150rf as in the photo on the side."
Available in dn: 15-20-25-32-40-50-65-80-100-125-150-200-250
Flanges: pn 16-uni 2223 -2229 standard to ANSI B16.5 on request